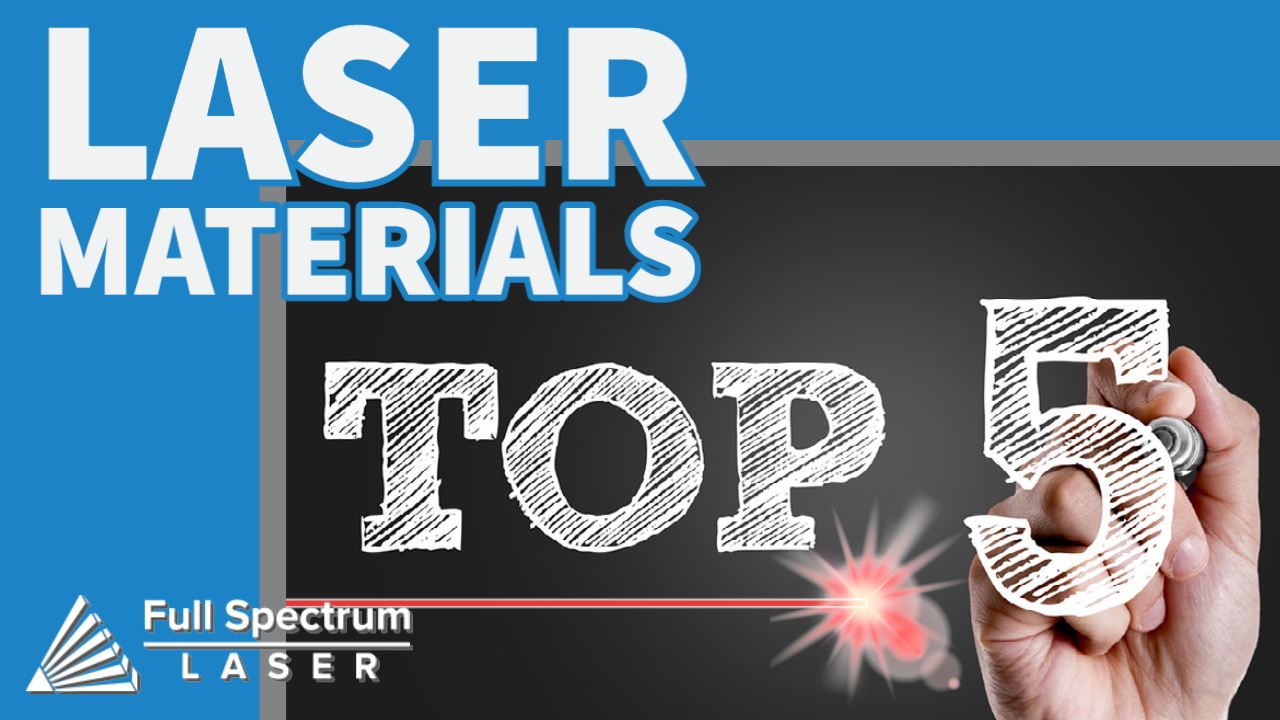 Laser Materials: Top 5 Choices
There's a lot of information out there about how to use your laser cutter and engraver with different types of laser materials. We have compiled a list of useful articles below covering our top 5 choices that you can use to help expand your knowledge of your laser and how you can use it to get amazing results across different materials.
Choice #1: Wood
When it comes to laser materials that you will use in your system, wood is going to be one of the most common materials. The reasons wood engraving is so common are simple: it is a very versatile material that you can utilize for both cutting and engraving, and it is one of the easiest materials that you will be able to find both online and in stores.
Since wood engraving and cutting will likely be one of the most common things you do with your laser system, below is a link to an article of several tips and tricks that you can use to help get the best results possible out of your laser. This article will mostly apply to the CO2 laser cutters and engravers, since they are the best suited for working with organic materials such as wood.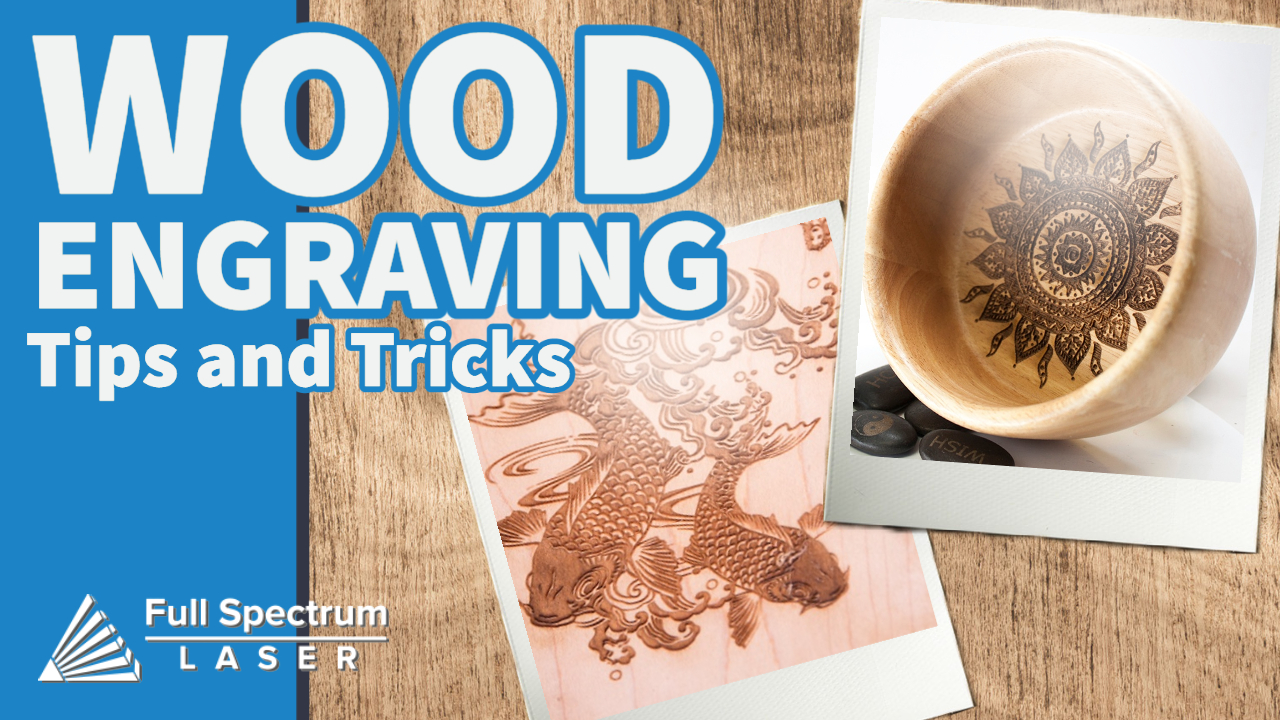 Blog: Wood Engraving: Four Tips for Success
Choice #2: Acrylic
There are many types of plastic that come in forms that are a convenient option for any laser, whether it's a desktop laser cutter or an industrial laser cutter, though not all of them are safe to use as some of them can produce harmful fumes when burned. Laser engraving on acrylic is safe, and CO2 lasers are amazing acrylic cutting machines. While some of the acrylic you use may have a strong smell when cut, if you have your fume extraction set up properly, there will be nothing that can harm you or your machine. Information about acrylic will be outlined in the following article which will help get you started with cutting and engraving acrylic in your laser system.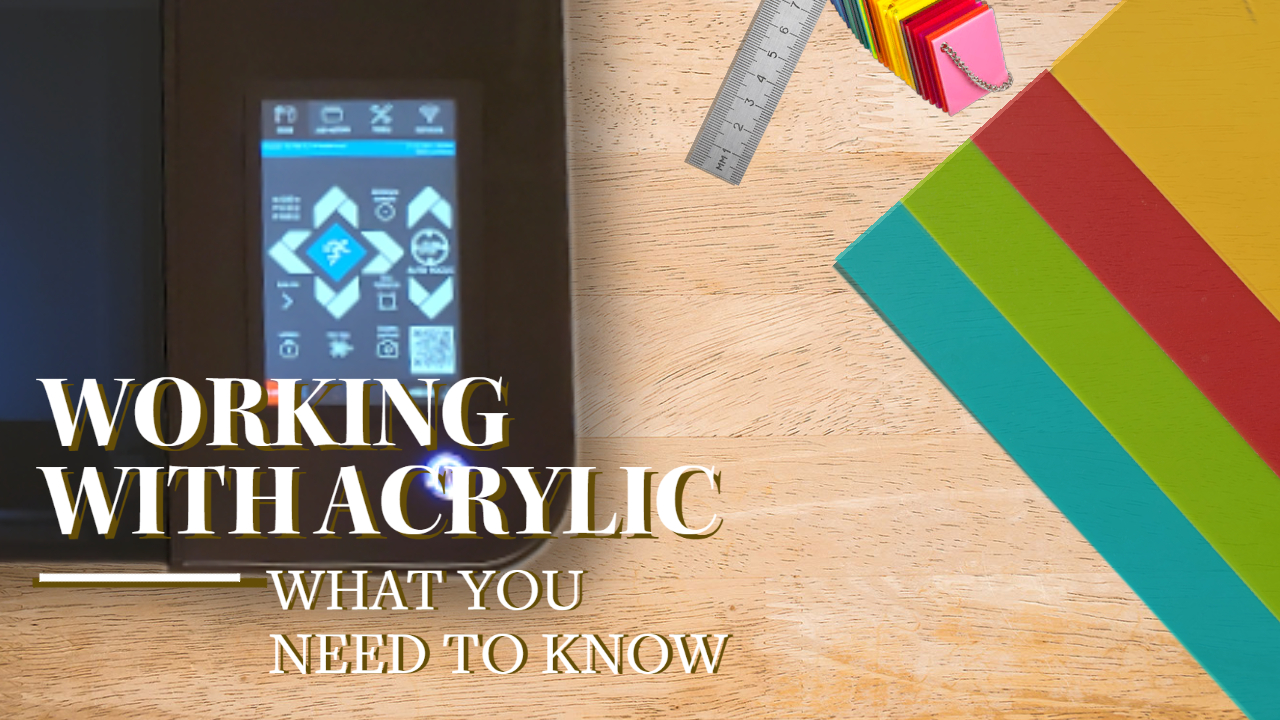 Blog: Working with Acrylic: What you need to know
Choice #3: Glass
CO2 Laser systems don't have the ability to cut glass, but they do have the ability to create incredible etchings. The CO2 laser creates micro-cracks in the glass creating a white, frosted-look on laser engravings. Also, with features like the 3D Camera combined with the Rotary (and Riser on the Muse Core and 3D Autofocus), you can create detailed and contrasting CO2 laser etching on glass.
The article below elaborates on this process and how to get the best results when using glass. Understanding the properties of the glass that you are using and how it works in different types of lasers is key to being successful with your attempts at glass etching and engraving with your laser system.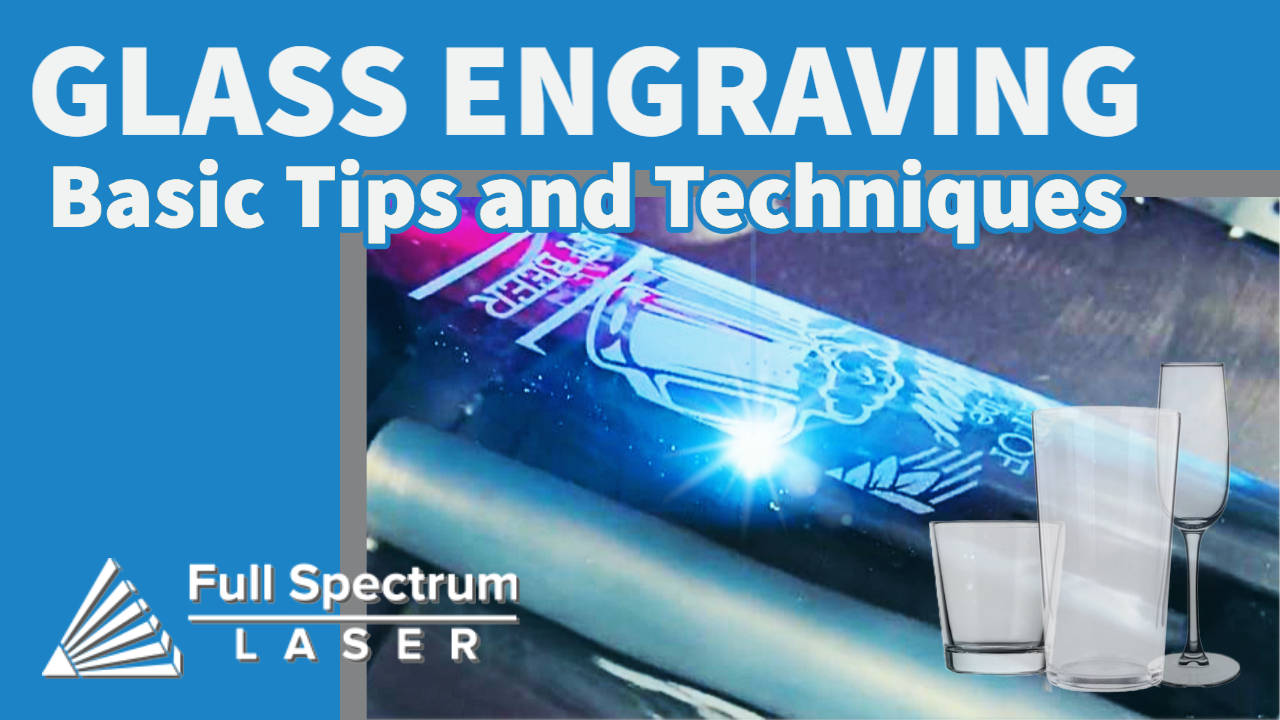 Blog: Basic Glass Engraving Tips and Techniques
Choice #4: Cardboard
We encounter cardboard in nearly every aspect of our daily lives. It's used in shipping, organization, and even crafting. Though, did you know that you can use cardboard inside of your CO2 laser cutter? Cardboard is a broad term used to describe extra heavy paper, which is often layered, or corrugated, for extra strength and durability and is most often used as packaging for transporting products. It is also a cheap, easy to find, material we can utilize to great effect with a CO2 laser cutter system like those found in the Muse Series and the P-Series. In the following article, we describe the best methods to safely use cardboard inside of your laser cutter and engraver.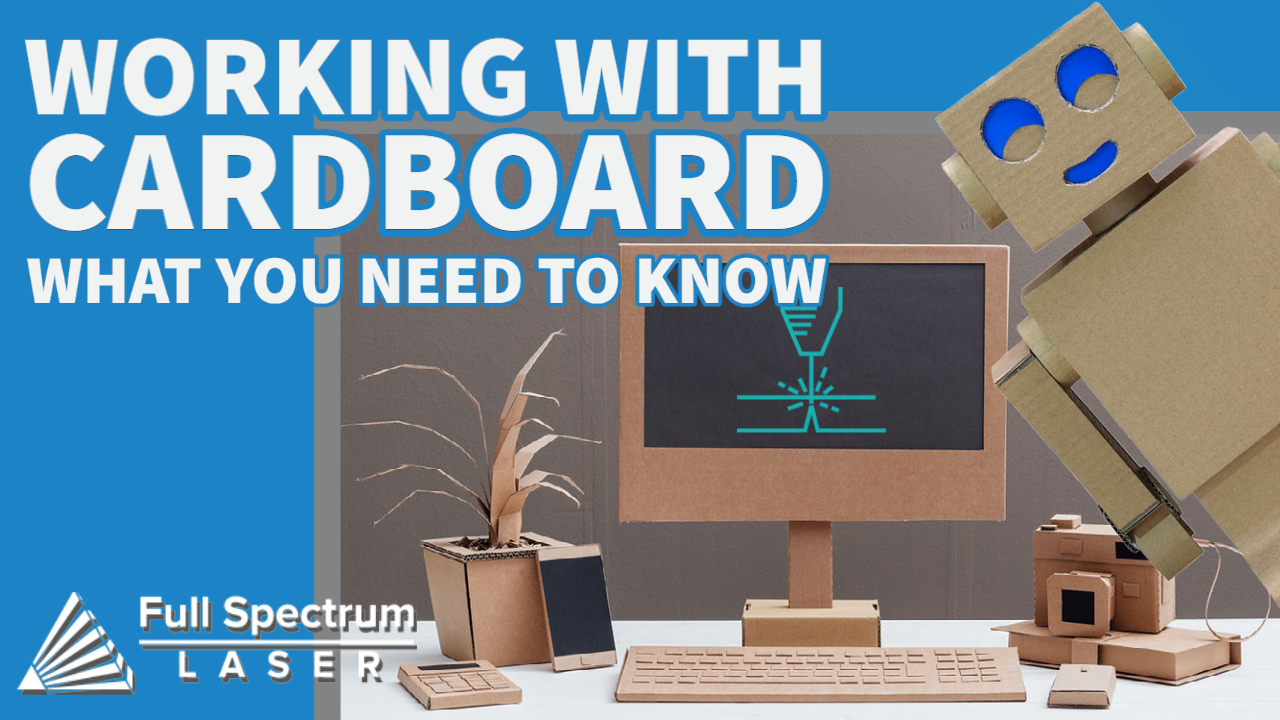 Blog: Working with Cardboard: What you need to know
Choice #5: Leather
As you can see by this list we have outlined so far, there are so many different types of materials that you can use with your laser cutter and engraver. Most people know about the basics, such as wood and acrylic, but there are so many other options out there. When it comes to going beyond those options and using your laser to cut and engrave other types of materials like leather, it can be a daunting process to even figure out where to begin. From working with a UV Laser or Fiber Laser to a CO2 Laser engraver, the information supplied in the following article will help you when it comes to leather laser engraving and cutting.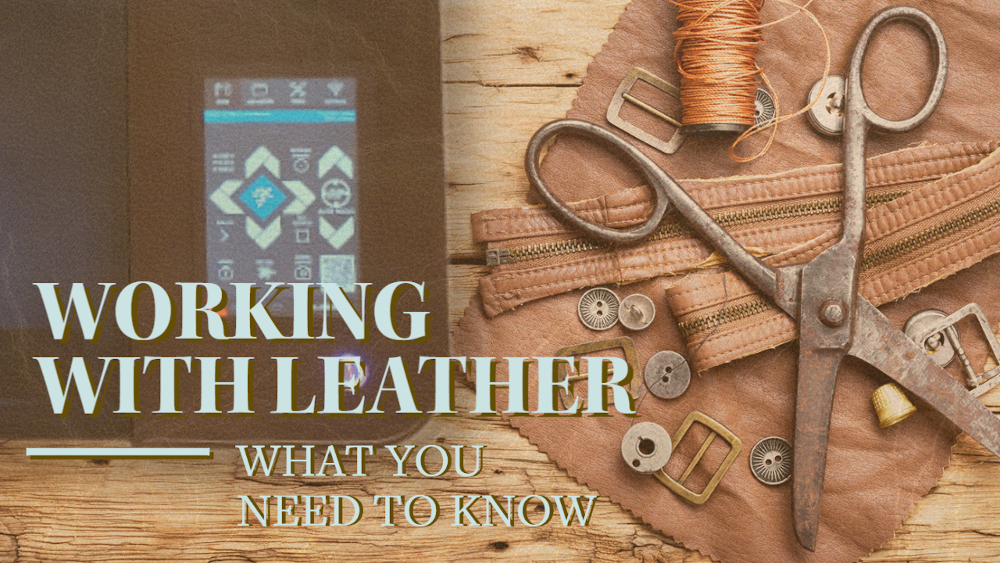 Blog: Working with Leather: What you need to know
Conclusion:
While this is a list of the most common material options that are available to use inside of your laser, there are still many more out there. Just remember to stay safe and make sure you always check the Material Safety Data Sheet (MSDS) before using a material inside your laser for the first time. This can be requested either from the distributor or the manufacturer of that material.
Your laser is an amazing machine that will enable you to expand your creative projects. Don't let the knowledge of working with a new material get in your way, and get out there and make something awesome!
Full Spectrum Laser is a leader in easy to use, highly versatile laser cutting and laser engraving machines. Our systems range in size from desktop units and high-volume machines through industrial-grade production equipment. Our machines are running all over the world: from grade schools to National Labs, garage startups and many Fortune 500 companies. Contact us today to learn more.