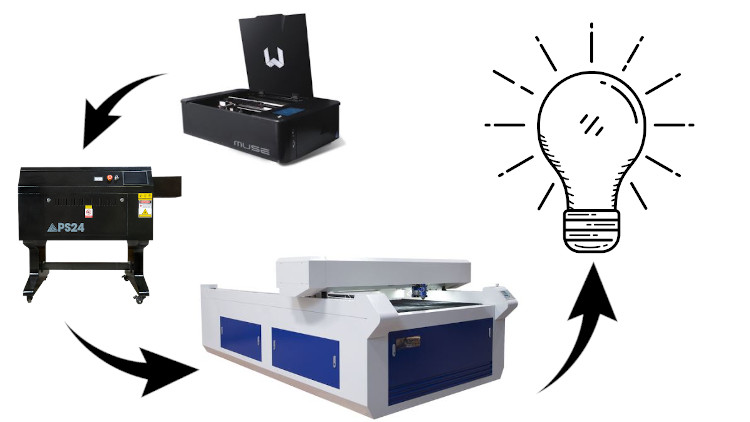 Have you been looking for the best laser cutter and engraver but don't quite know where to begin? Have you been thrown in every direction, with everybody giving you different ideas and opinions that do more to confuse than help?
This guide will give you all the details you need to consider before making your purchase.
How will you use your Laser Cutter and Engraver?
Before you even begin, sit down and figure out what you want to do with the laser cutter and engraver.
It is very likely that you already have an idea of what you would like to make with your laser, but I have a few things for you to consider before you move on.
Now take a step back and think about what exactly you'd like to do with your laser, but look beyond your initial project ideas and think of what your needs may evolve into.
For example, lets say you are going to be engraving on small plaques and objects, so you decide that the 20x12 workspace of a Muse Core laser cutter and engraver or a PS20 laser may work just fine for you. However, in the future you might grow into larger projects such as doing special engravings on furniture or signs. Those might not fit inside one of the units mentioned so you might be better off starting with something like a Muse Titan laser cutter and engraver or a PS24 system.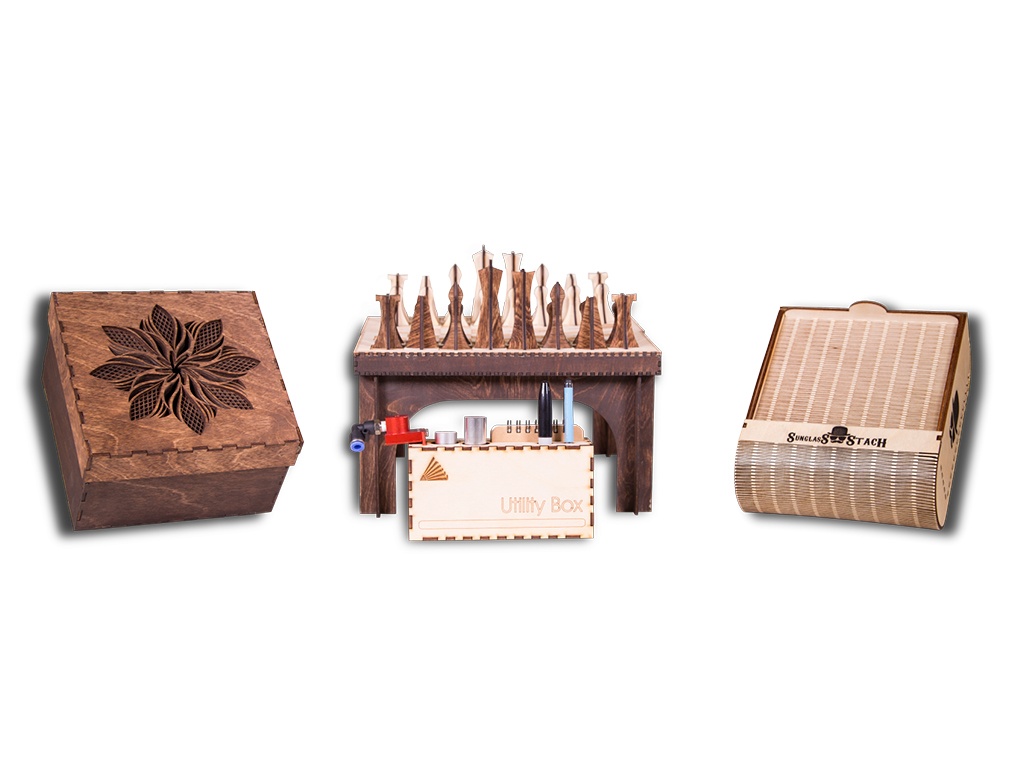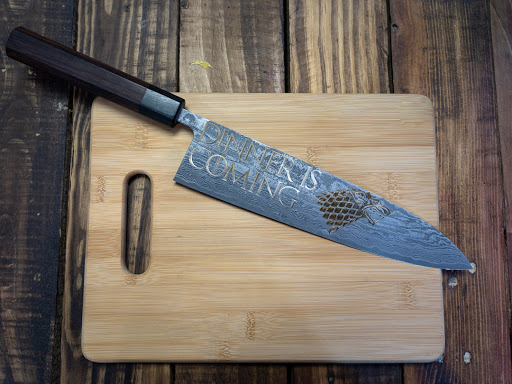 What materials will you be using in your Laser?
Knowing the types of materials you are going to work with is very important for making your decision.
CO2 lasers work great with engraving and cutting organics (like wood, paper, and leather), as well as plastics. This is the most common laser type, since these materials are easy to come by, and things like paint and glue work great with them.
Laser power options begin at 40 watts (W), and range all the way up to 150W. The power that you need will be mostly determined by how thick of material you need to cut, and how quickly you need to cut it. So if you need to work with thicker sheets of wood (such as anything more than a quarter inch thick), you may want to get at least a 90W tube. But if you are going to be working with thinner materials and you don't need to do higher volumes, then a 40W or 45W tube would work great.
CO2 lasers don't work with metal, though, and if that's what you'd like to work with, then a Fiber Laser would be better for you.
Fiber laser are going to be the best option as a laser cutter for metal. These are more specialized machines, so you'll be a little more restricted with what you can do. These lasers do not engrave or cut what the CO2 lasers can cut, just like the CO2 lasers will not cut or engrave on metal. If you want to engrave metals, then the 20W or 50W galvo fiber would work great. The power you need will be determined by the depth you want your engraving.
If you're looking for an industrial-scale laser cutter for metal, then you can get something like a Kilowatt Flatbed Fiber which cuts metal like butter. These lasers are the size of a large truck and do have a higher price point, however they can deliver a strong ROI quickly depending on usage.
Another popular type of technology is the UV laser. These lasers don't cut materials as they are optimized for marking. They will mark on virtually any material you have. These look like a Fiber Galvo at first glance, but they are significantly faster and capable of marking very fine details. UV Lasers are ideal for marking but keep in mind they will not be able to cut or make deeper engravings.
What size do you need?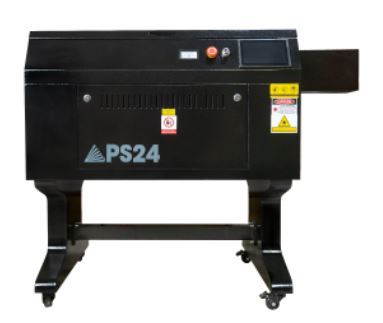 Now think about what you want to do with the laser cutter and engraver. Lasers come in a variety of sizes to meet your workspace needs. The P-Series begins with a 20"x12" work space, and goes all the way up to a 48"x36". These lasers are also equipped with a front and a rear pass through door, which will allow you to engrave much longer materials. So if you have something long, but not too tall, you can still work with one of these units.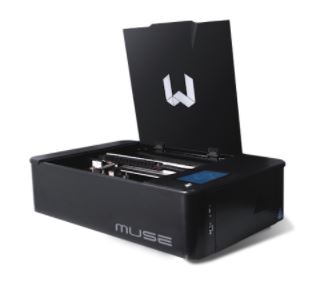 The Muse Series CO2 lasers have either a 20"x12" or a 48"x24" workspace option. These lasers feature a patented removable floor so the size of material you are able to cut or engrave is pretty much limitless.
If you are working with the Fiber or the UV lasers, the work area is going to be much smaller, and is determined by the lens that you use. Working areas will be anywhere between 4"x4" and 12"x12".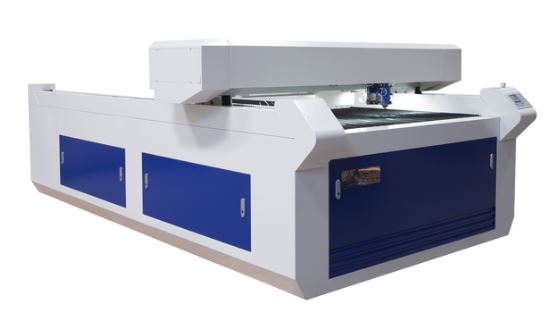 If none of those options work for you, and you need something much larger and more industrial, then you may need to look at the MC Series flatbed lasers. You can get these either as a CO2 or a Fiber, and they start at 4 feet by 8 feet.
With so many options, the next step is to figure out where you will place the machine before you purchase the best laser cutter and engraver.
Desktop or Floor? Where will the laser go?
Take a look around at the space you have available to fit a laser cutter and engraver. Do you have very limited floor space? If so, then the Muse Series might be the perfect option if you only have desk or workbench space available to fit a laser. If you have a lot of floor space, then perhaps one of the P-Series can fit your needs. Just make sure that the location you choose has proper ventilation, or has the space to fit a fume extractor.

Connect the dots - Make sure you get the best laser cutter and engraver for your needs.
This list contains all of the basic information that you need to know before deciding on the best laser cutter and engraver. With one of the widest ranges of lasers in the industry including the Muse Series and the P-Series we truly do cover the "Full Spectrum" of Lasers.
Watch our video below to get a more detailed overview of what you should know before buying a laser.
We can help
Still confused and not sure which laser machine is right for you? Don't worry, we are here to help. Feel free to contact our team at Full Spectrum Laser for assistance. We will help make sure you get the right laser for your needs.