Product Overview
In Stock - Ships in 1-2 weeks (after final QC)
With a 48"x24" workspace and up to a 100W Power, the Muse Titan Laser Cutting and Engraving Machine is the largest desktop laser out there, but it can still fit through a standard doorway.
Now the Muse Titan v3 is even better with new innovations including:
Redesigned laser head and optics for better performance
Integrated cooling with temperature sensor for a more efficient operation
New linear rails on X-axis and Y-axis for improved accuracy
Upgraded tempered glass lid for better clarity and higher scratch resistance vs acrylic lid
Upgraded telescoping Z axis with swivel mount
All new 3D camera algorithms for sub-mm precision
---
Key Features and Innovations
Browser BASED SOFTWARE - Windows, Mac and Linux compatible
REMOVABLE FLOOR - enables users to engrave objects larger than the machine itself
FOUR WAY PASS-THROUGH - using the removable floor, the feet of the machine enable material to be fed under the machine on any side
FRONT TO BACK PASS-THROUGH - new feature without removing the floor but still feed material 48" through machine
ALL AXIS STEEL SQUARE LINEAR RAILS - square linear rails on every axis (XYZ) for best accuracy and reliability
DUAL Y-AXIS OMEGA DRIVE SYSTEM - uses half the belt length of traditional belt pulley systems for decreased belt stretch for higher accuracy
7" LCD TOUCH SCREEN - allows users to control major functions right from the machine
ROTARY ATTACHMENT - (optional) allows for cylindrical objects such as cups to be engraved
PRECISION 3D CAMERA - takes 3D images of what's inside your laser for design placement, along with the ability to watch jobs in progress
TELESCOPING ALL METAL AIR ASSIST - all metal telescoping air assist design is fire/melt proof (air compressor sold separately)
AUTOFOCUS - Automatically focuses your laser so you don't have to
TECHNICAL SUPPORT - via phone and email

1 YEAR WARRANTY
Tech Specs
Materials
Software
What's Included
Weight & Dimensions

Workspace Area: 48" x 24"
Machine Dimensions:66" x 33" x 14"
Weight: 176 lbs
Z-Table Range: 3.5" (89mm)

Laser

Laser Classification: Class 3R
Laser Type: C02
Laser Power: 75W/90W/100W
Focus Lens Included: 2.0 Inch

Power

Power Supply: AC 110v native (220V option available
Gross Power: < 1000W

System

Operation Modes: Precision Engraving, Cutting, or a Combination
| Material | Cuts | Engraves |
| --- | --- | --- |
| Acrylic | ✓ | ✓ |
| Coated Metals | x | ✓ |
| Fabric | ✓ | ✓ |
| Glass | x | ✓ |
| Leather | ✓ | ✓ |
| Paper | ✓ | ✓ |
| Rubber | ✓ | ✓ |
| Stone | x | ✓ |
| Wood | ✓ | ✓ |
Software

RetinaEngrave v3.0
Nothing to download, runs in your browser

Compatibility
Browser Compatibility

Google Chrome (recommended), Safari, Firefox, Edge

File Import Options

PDF, JPG, PNG, BMP, TIFF, SVG, DXF, DWG,
Works with Any Program that can Print in Windows or Mac or Linux

Minimum Screen Resolution
Wireless Compatibility
Inspire. Design. Create.
Muse Titan has a large cutting area of 48"x24" but can fit through any door way and placed on a standard tabletop. Muse Titan features FSL's newest advances: 3D Scan and 3D Cut Technology, removable bottomless Z floor, the powerful yet easy-to-use self-hosted browser based RetinaEngrave v3.0 laser control and design software, as well as optional rotary and optional encoders on all motor axis.
From creating original art to starting your own small business, Muse offers the best, most innovative technology in the desktop laser market.
---
Endless Possibilities
Large 48"x24" cutting area but fits through almost any doorway or corridor
High power 75w/90w/100w tube options for cutting thicker material
Patented removable floor and four way pass-through to engrave on material larger than the internal work area
Travelling tube gantry design for easy alignment
Sleek onboard LCD touchscreen control
Cuts up to 1/2 inch material
Engraves up to 1000 dpi resolution
Optional 5120 dpi motor encoders on X,Y,Z axes for closed loop control reliability and accuracy
Optional accessories like the rotary and riser engrave on rounded or larger objects
---
Motorized Autofocus
A clever mechanical sensor built into the laser head itself provides backup height data when 3D camera data is unavailable. This allows for different focus points to be set ahead of time on materials of varied thickness. This will help you move more quickly between engravings giving you time to get more accomplished
---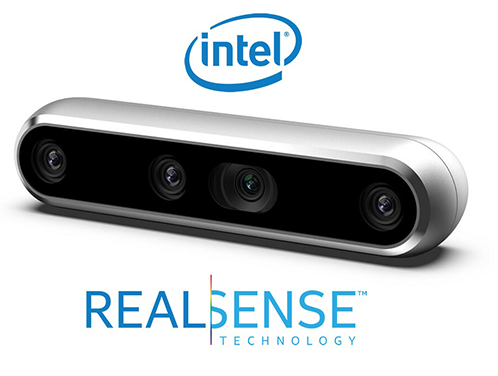 Intel RealSense™ 3D Camera
2D camera technology can only be used for flat surfaces and cannot compensate for curved or warped surfaces or varying heights. The Muse Titan with Autofocus utilizes Intel's 3D RealSense technology to accurately map millions of 3D data points. Engrave or cut on variable material heights in a single job, including curved surfaces.
Watch your jobs on mobile devices and more! A live view of the camera is available on the touchscreen, within RE3 and on mobile devices.
---
The Best Laser
Control Software
on the Market!
The powerful, easy-to-use RetinaEngrave v3.0 software lives right on your laser and is accessed using your favorite web browser and operating system. Simply input the IP address of your machine into your browser address bar and you are ready to go. Best part? There's nothing to download, ever.
Welcome to the future of laser control & design software!
---
Muse Titan Laser at a Glance
| | |
| --- | --- |
| Standard Laser Tube: | 75W CO2 |
| Laser Tube Upgrades: | 90W, 100W CO2 |
| X-Y Working Area: | 48" x 24" |
| Working Z-Height: | 3.5" |
| Removable Floor: | Yes |
| Rotary Available: | Yes |
| Power Requirements: | 120V AC |
---
The Perfect Accessories
Choose your cooling system for peak performance of the laser.
Engrave curved objects with a rotary attachment. Work with tumblers, glassware and more.
Increase your laser tube power to accelerate cutting speed and marking ability.
...plus fume extractors, specialty focus lenses and more!
Cutting Technology
Muse is the laser cutter micro-manufacturers and creative makers have been waiting for, and you can have it today. From creating original art to replicating pieces for rapid construction, Muse offers the best innovative technology on the market.
Marking Technology
Mark material using quick pulses of the laser to create sharp images from pictures or original art.
3D Engraving Technology
Muse takes engraving to a whole new level, creating pieces of amazing craftsmanship with simulating 3D effects.
Wood
Easy to obtain, wood perfectly demonstrates the simple beauty and versatility of what a laser cutter can do.
Acrylic
Open your design possibilities with all the colors of the rainbow using acrylic in your projects.
Leather
Customize leather goods and clothing with personalized engravings. Create unique belts, holsters, backpacks and more.
Paper
Take your artistic skills to a new level, cutting paper with speed and precision to create delicate designs. Best in industry vector control algorithms cuts or scores paper with no burn marks.
Cardboard
Never underestimate the value of cardboard to create prototype designs and low-cost products.
Three Muse CO2 Models to Meet your Needs