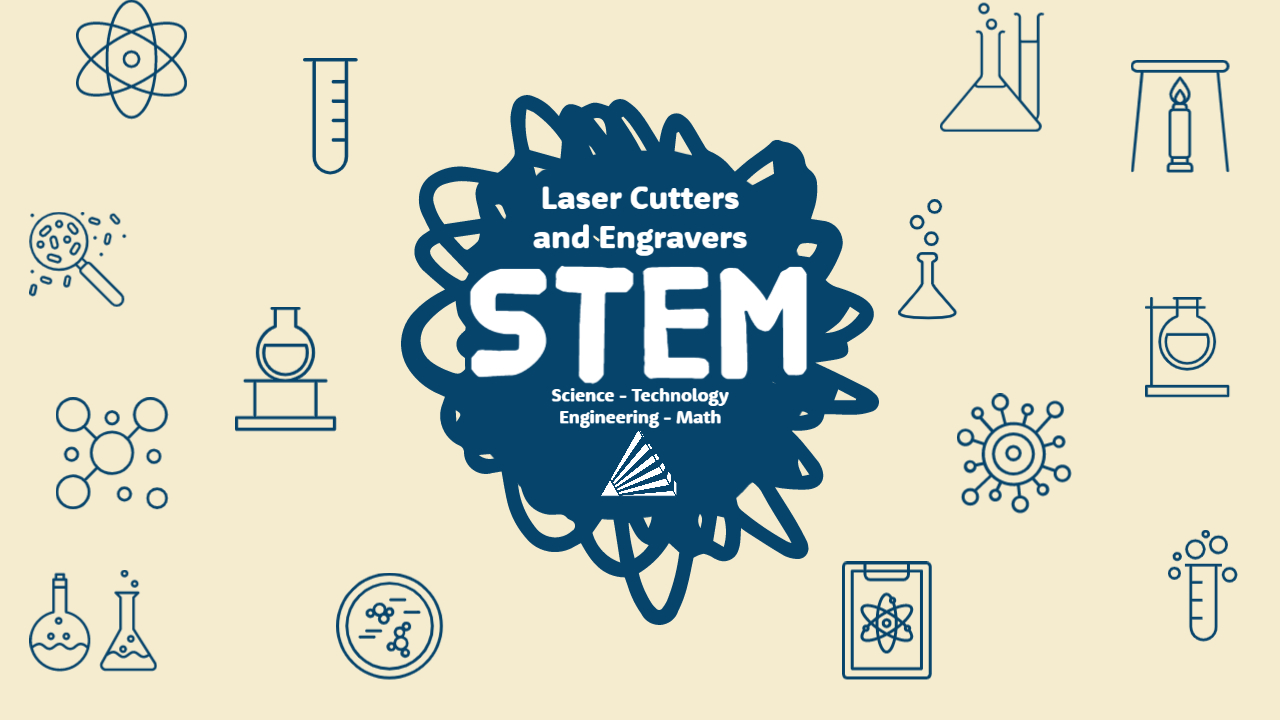 Science, Technology, Engineering, Art, and Math
According to the US department of education, STEM (or STEAM) education is becoming more vital than ever for junior high and high school students. All students, can benefit from STEM programs that provide real skills used in real industries. In today's modern world, traditional skill-based vocational high school courses, such as auto shop, are rapidly being supplemented or replaced with other alternatives such as robotics, programming and technology based applications like laser cutting and engraving. Students looking for occupations after school can have additional options for careers based on skill certifications in the areas of hands-on technology applications like laser cutting.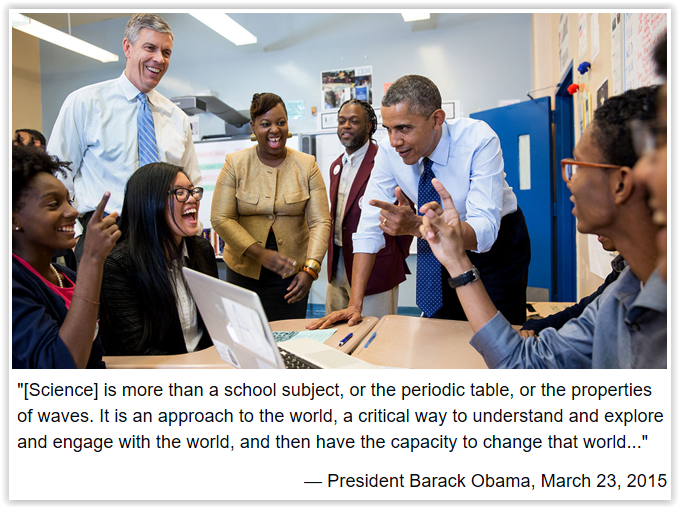 The trick of it all is to match the skills students are being taught to actual industry needs. Graduates need to be able to convince employers they have the knowledge and ability to perform tasks that are crucial to that industry's success. Teachers are also constantly looking for new ways to demonstrate added value to students who want to work with their hands. One way this is achieved is by applying skills in the classroom to practical needs. For example, students at a school making much needed improvements on their school campus using a laser machine.
As stated by Makezine.com, "The practical uses of laser cutters in the shop range from making acrylic enclosures for electronics projects to cardboard prototypes. Around the school campus, the laser has been used to make signs — well-designed and very professional — for a fraction of what they would cost if purchased elsewhere."
Schools looking for STEM (Science, Technology, Engineering & Mathematics-- which can also include "Arts" to make STEAM) education opportunities and tools have many choices these days. High tech machines are now part of everyday life and students that have access to them today gain advantage in the workforce tomorrow. One machine gaining popularity is the laser cutter for STEM education.
Applied Technology For Today's Student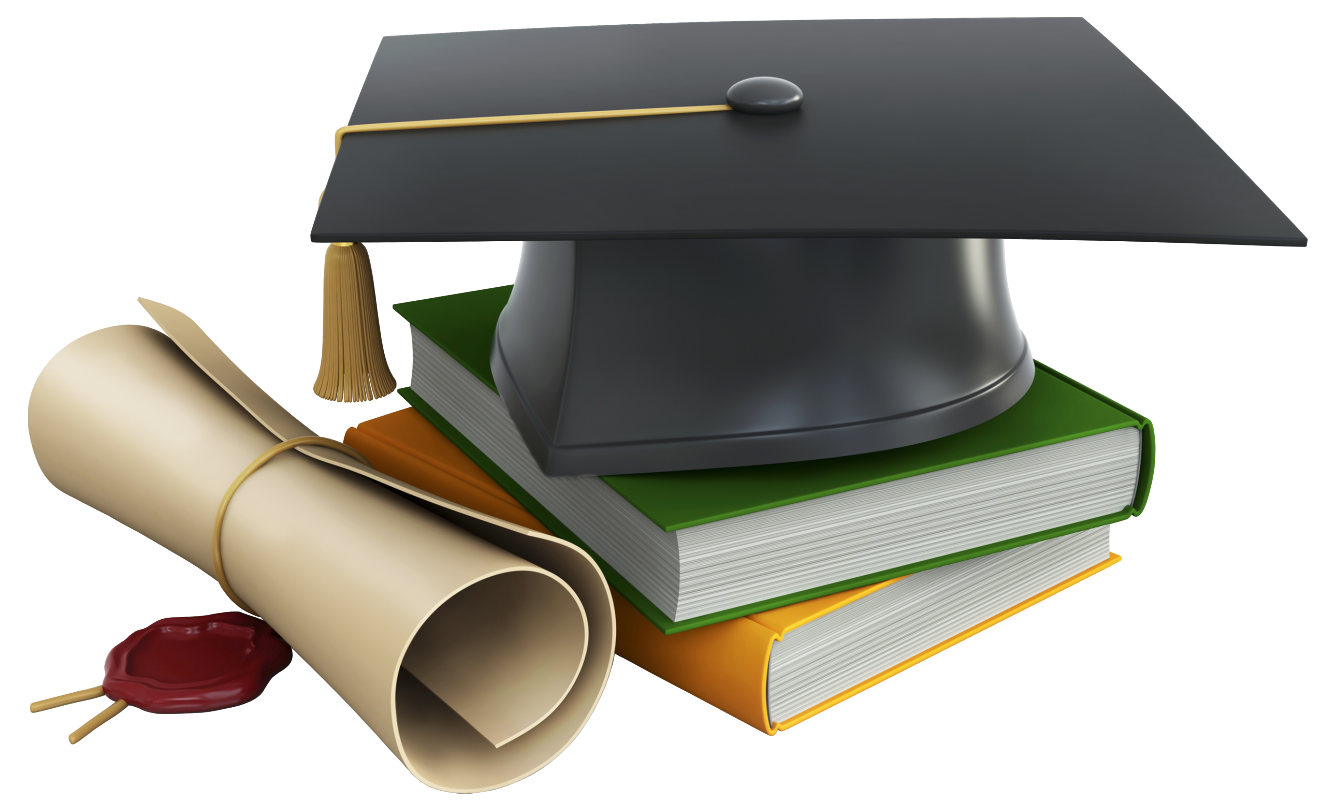 Lasers aren't new technology but they have greatly advanced since their inception in the 1960s. Today, CO2 and fiber laser cutters are state-of-the-art machinery that are more compact and affordable than ever. For students seeking career choices, lasers are more common place and accessible to high school graduates than robotics and other STEM offerings. A vast range of businesses now use laser technology for a host of design and manufacturing applications, and the industry continues to grow. It is imperative that students have access to education in the fields of technology, engineering, and laser science so they may fuel our workforce and possibly become the industry leaders of tomorrow.
Laser Cutters for STEM Education
The core benefits for students utilizing laser STEM courses is both practical and educational. Laser cutters for STEM education are more than just cutting tools. They are technology-based machines utilizing software packages that can guide students, expanding their creative abilities by demonstrating art, design, architecture, and engineering concepts. They can also enable students to apply those principles to real life career and business lessons while acquiring the confidence and familiarity with high tech machinery.
Campus & Classroom Enhancements
A school with a CO2 laser cutter or a Fiber Galvo Laser for STEM education can offer more than just lessons for a select segment of students. The laser cutter can become a tool for creating real and tangible results by just about every student and every teacher. Almost any class can use a laser cutter to create lasting visual aids and learning props for subjects. Schools can create custom signage for buildings, classrooms, recycling bins, bathrooms, desks and more. Events, such as homecoming and prom, can also benefit from a laser cutter to create decorations and theme props. Schools can even save money in the long run by creating beautiful custom student awards and plaques. They can also take advantage of a large and continually expanding library of free project files to facilitate an almost endless supply of ideas and applications with their laser cutter. Once the full spectrum of possibilities are discovered, the school laser cutter becomes an everyday tool for enriching current and future students alike.
School Branding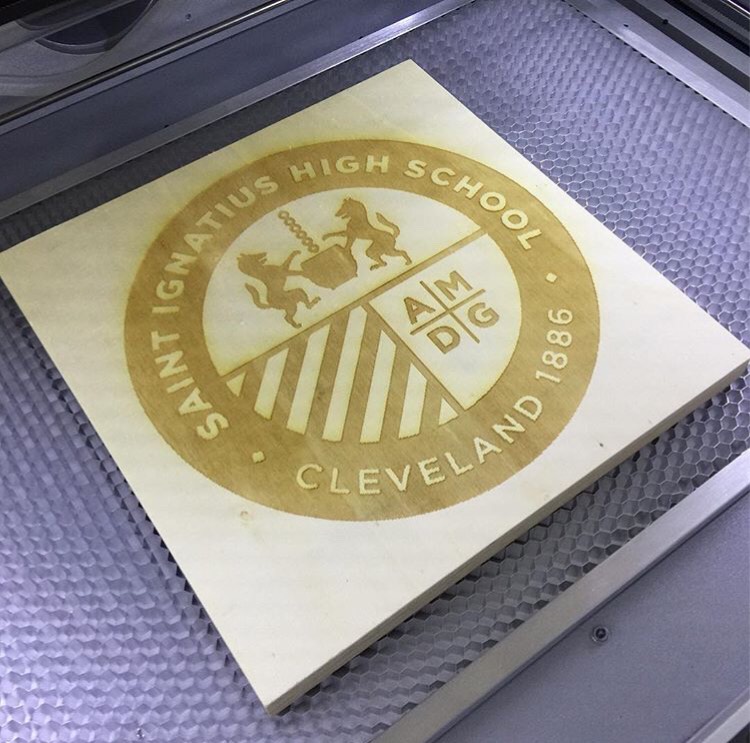 As students and faculty become familiar with the possibilities of a laser cutter for STEM education, they can expand the usage model and start to utilize the laser in even more remarkable ways. One example is to have a lesson creating distinctive and striking school branding elements (featuring the school's logo) for fundraising and booster drives. Custom branding of everything from awards to promotional trinkets becomes an opportunity for students to express their creative side. This not only enhances school pride for students but the efficiency can help reduce reliance on costly third party branding vendors. This approach can create new fundraising opportunities for the school through the sale of a wide range of branded custom memorable crafts for sports teams and other activities that would not otherwise have been considered or feasible without an in-house laser cutter.
If you would like to know more about how your students can benefit from laser technology and how it can help their future, contact us. We can provide more information, discuss certification programs and highlight how laser cutters can fit into the STEM curriculum.
Full Spectrum Laser is a leader in laser cutting and laser engraving systems. Our systems range in size from desktop units and high-volume machines through industrial-grade production equipment. Our machines are running all over the world: from grade schools to National Labs, garage startups and many Fortune 500 companies. Contact us today to learn more.