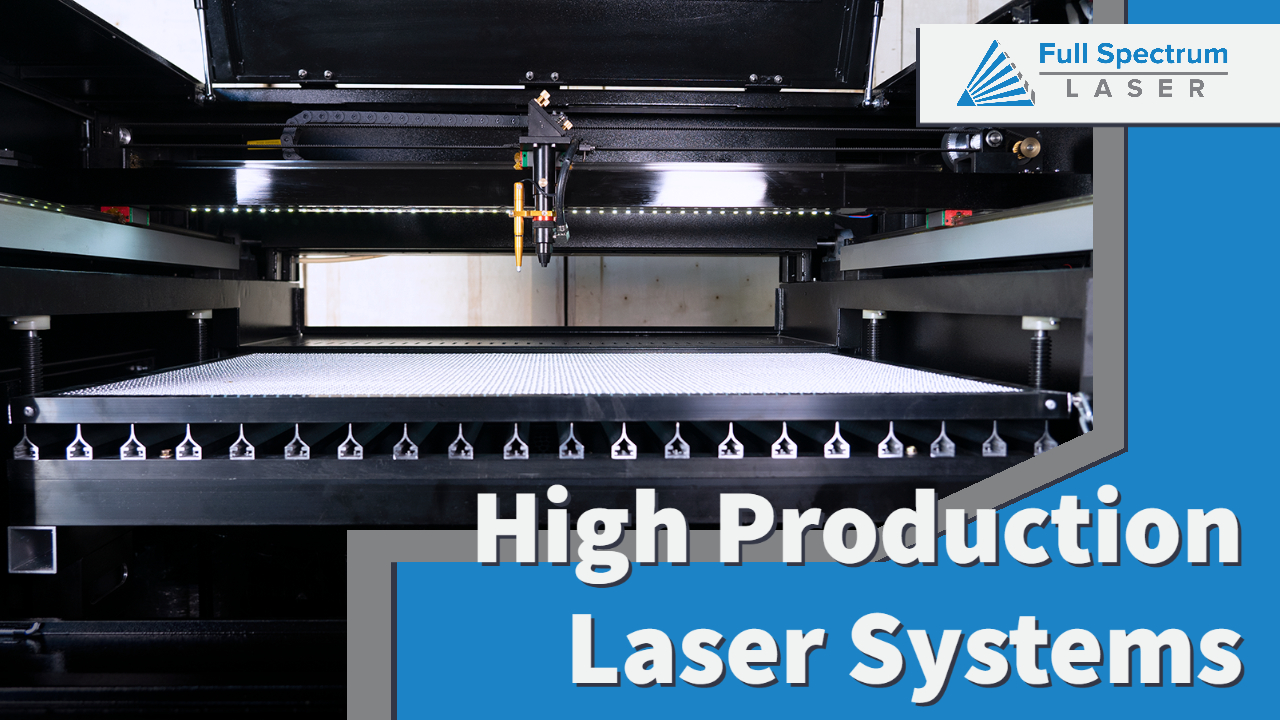 There are many benefits of using a laser cutter and engraver for both business and personal use. CO2 Laser systems have a wide variety of applications and can give that practical boost as well as an artistic boost to just about any situation. But there are instances where a typical desktop laser cutter will not be able to keep up with your creative process or business needs, and more durable high production laser cutters and engravers will be needed.
What are High Production Laser Cutters and Engravers?
There are many options for CO2 laser cutters that can be used for a variety of different projects and jobs. High production laser cutters and engravers are more industrial in nature, but they aren't limited to professional industries and in fact can be used efficiently at home for personal projects. If you need to have consistent and reliable results that you can repeatedly achieve without being limited by volume or speed, then a high production laser cutter and engraver like the P-Series will be the best option for you or your business.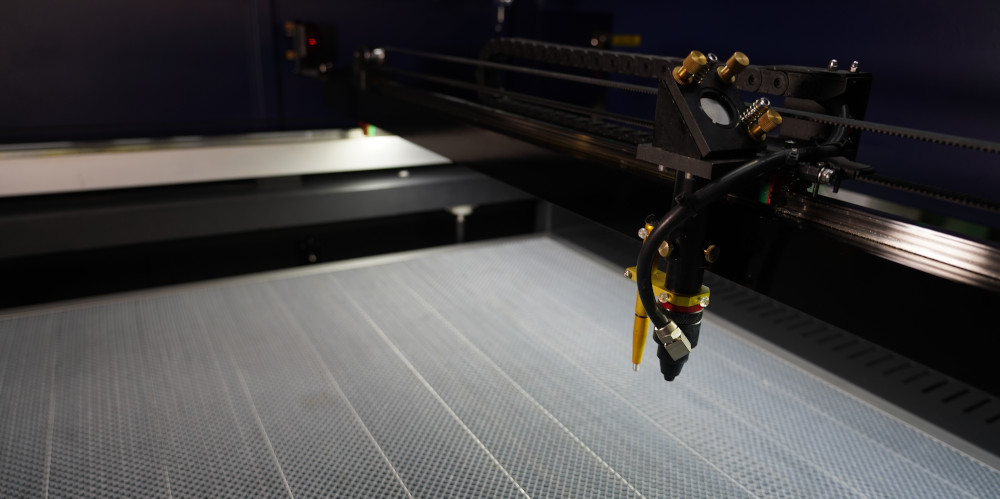 Standard vs Large Format High Production Laser Cutters and Engravers
The first thing you'll notice is that there are many different sizes of high production laser cutters and engravers. Figure out what you'd like to accomplish with this type of laser machine and examine whether or not you need the larger format to make your project. That way you make sure you find the best laser cutting machine to suit your needs.
Standard Format: These laser machines will typically have a workspace between 20 inches and 24 inches and with a laser power that will range anywhere from around 45W up to 90W (example: PS20, PS24).
Large Format: Laser machines that have a width that is larger than 24 inches and with tube powers between 90W and 150W (example: PS36, PS48).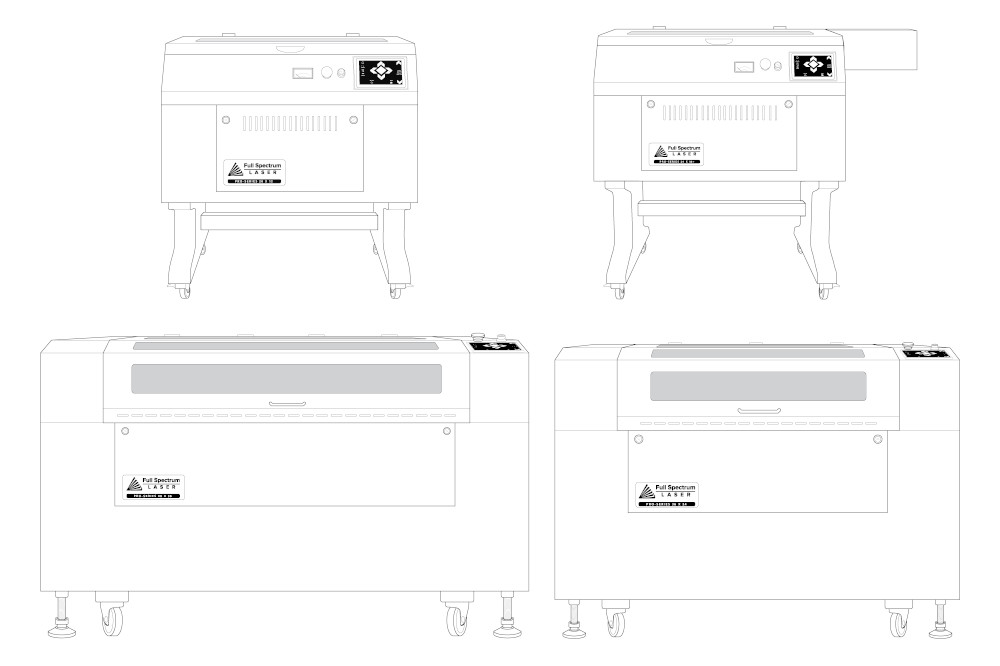 These are just general definitions that easily categorize the laser systems by their workspace dimensions. Please note that these dimensions are just the sizes of the workspace, and the actual machine dimensions will be larger. Make sure you measure the area that the laser system is supposed to fit into before you make your decision. All of these machines (both standard and large format) are usually shipped via LTL freight and could require either a forklift or a pallet jack to move. So be prepared for a very large crate, even for the smaller of the standard format versions.
Speed and Productivity
The next thing that you'll want to figure out is what sort of productivity you are looking to achieve from an industrial high production laser cutter and engraver system. The power options and the workspace size will greatly affect the rate of productivity that you can achieve.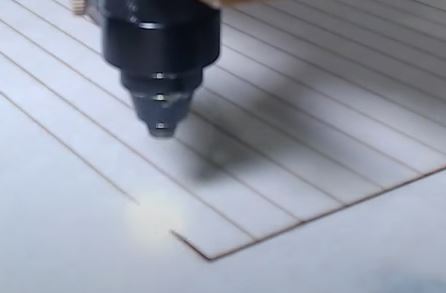 If your items that are being cut or engraved are smaller, but they need to be produced in large quantities, a large format laser can still be beneficial. Even though the smaller items can be created on the standard format machines, you can create them in much larger quantities with a large format laser cutter. This will save you time as well as potentially increasing your return on investment by being able to meet demands for higher quantities.
The power of the laser tube can be beneficial for more than just cutting through more thick and harder materials. The higher power of a 120W or 150W tube will cut through materials much easier than the lower powers of the standard format laser systems which only have power options ranging from 45W to 90W. Since the higher powered tubes can cut through materials easier, you can set higher speed settings which means you can cut more in less time.
Maintenance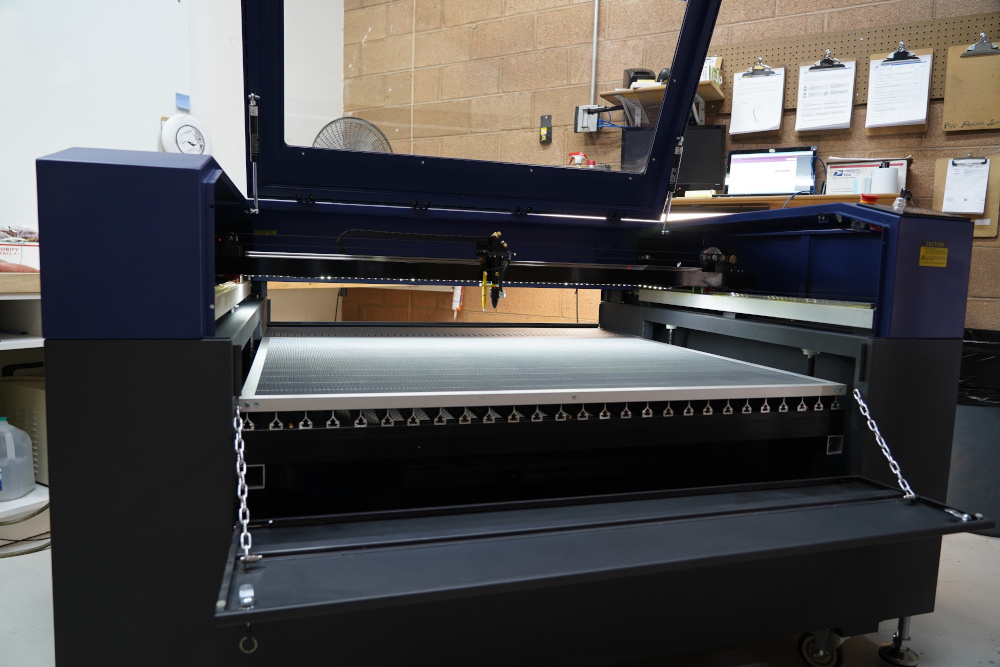 The high production laser cutters and engravers that are designed around industrial and heavy usage are manufactured in a way that allows for easier maintenance as well as increased durability. The chassis is normally constructed of steel and rests on the floor instead of a desktop to give greater stability. On the outside of the chassis, there are usually many access points that allow for easy access to the workspace as well as the electronic and mechanical components within the machines. While the components inside are durable and designed for industrial production, they still will need to be replaced throughout the lifespan of the unit. These access points make the replacement of essential components much easier which equals minimal down time for your production. Or even if you just need to replace the standard consumable components such as belts, optics, and the laser tube itself, it will be very easy due to the easy access of these components.
Even though the components are easy to access, there are locks on all of these access points that require a key to open. This is a safety measure to prevent unwanted or accidental access of these compartments during laser operation which keeps you safe, as well as anyone who uses the machine.
---
High production laser cutters and engravers give you the ability to take your production process to the next level. While the desktop units, such as the Muse Series, are still suitable for production and professional use, the high production lasers like the P-Series will help you step that up a notch. So if you are a business looking at higher production, or if it's for personal use, the P-Series will help you increase productivity and give you a reliable and durable system that you can rely on to get the job done.
Full Spectrum Laser is a leader in laser cutting and laser engraving systems. Our systems range in size from desktop units and high-volume machines through industrial-grade production equipment. Our machines are running all over the world: from grade schools to National Labs, garage startups and many Fortune 500 companies. Contact us today to learn more.